Saturday, February 28, 2009
A beautiful facade , originally uploaded by _ML.
Benedictine Monastery, Sant Cugat.
Friday, February 27, 2009
Whig (British political faction) - Wikipedia, the free encyclopedia
After finishing my lectures in Yerevan, Grigor took me to his
home. His older son Arevit is really very good at english, so
one objective was to have him speak english with a native speaker.
Grigor's wife-prepared lake trout, with several other armenianstyle delicacies. During conversation, Arevit asked me what 'Whig' and 'Tory' meant. His world history class is studying the American Revolution, and the teacher had left this question as extra-credit. I didn't remember myself, but immediately suggested looking it up on Wikipedia. One can guess that the teacher has not heard of wikipedia. Well, a few minutes went by, no answer. Checking on Arevit, he was spelling it as 'Vig.' Transliteration---it will get you every time!
Late in the evening, it was clear that I was sleeping at Grigors. We went to the next apartment building, to a close relative who was having a birthday party---Vodka and snacks. The cousins gathered in the kitchen to talk, and finish
homework until we left, close to midnight.
Sunday, February 22, 2009
Quizzing Gagik, virtually everyone at the company is his age. The oldest is is the 45 yr old boss. A woman, this probably explains why the company has a maternity leave policy---I am guessing that one was not hard to get past the Canadian bosses! (They may not even have thought is was an option.) And the number of women at the company is near parity.

We went up the mountain, walked through the snow on Sunday, had meals at the hotel resturant, as part of the package. Besides Smbat's sister, who I chatted with quite a bit, I also met both a Lebenese, and a Syrian. Part of the Armenian diaspora, claiming a right of return. In both cases, I think their families were torn apart by the
1915 Genocide
. 90 years later they and their families are still searching and seeking for a place to call home.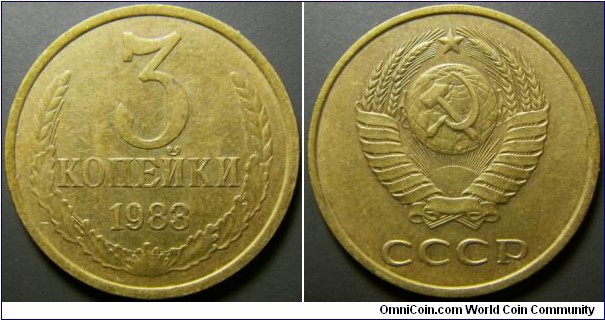 Despite the economic downturn world-wide, their jobs are not yet imperiled. Well, the prices remain very low in Armenia. A current project, of great interest, is coding up a online-poker game. Not cutting edge, but all the other ones out there cost more money than it costs for them to program it. They are doing it for a social networking site (not FB, btw), not a gambling website. Chips will be just bragging rights or something.
So, poker is the game of choice. We played Texas Hold-em using
Soviet 3-kopek coins
as chips! (Talk about cultural dislocations....) These coins were pretty old, with many of them depicting a statute of Lenin, arm raised majestically. I have no idea where they came from.
It was quite interesting to see the generational changes. The drinking party has also changed: There was very little vodka, NO armenian brandy. One item included was a peculiarly russian riff on a margarita. At about 11pm, there was a loud and
extended discussion about how to solve one of the especially annoying logical puzzles involving islanders who are implausibly rationalists, and faced with some equally implausible life or death decision. There was more than enough brain power left to solve this thing. It ended at midnight, after a few frenzied minutes of Armenian dancing.
Not their father's drinking party, that is for sure.
old Russian 3-kopek coins
The employees and their guests were really nice to each other, (see the snow pics I took.)
And I met and talked with some of them. (I think all knew english, but speaking english is work, and foreigners are no longer the complete oddity, as when I first came eight years ago. Ahh, the good old days!)
In any case, I got the clear impression that the TV series "The Office" would not directly translate.
As it turned out this was a company weekend. Gagik and Smbat both work at an out-sourcing firm to make ends meet as young mathematicians in Armenia. They do back-office style coding work for canadian firms, at the level of HP and Nortel.
The employees got to invite guests. Smbat invited his sister, a physics grad student, who divides her time between Yerevan and Dijon France. Gagik invited me. Everyone was 20-something, and generally very bright. See below for one anecdote about this.
Smbat's sister is in a joint degree program between France and Armenia. Both countries recognize the PhD. Interesting situation, but she doesn't have much of a contact with the French side, except through her advisor.
The Armenian Apostolic Church (Armenian: Հայաստանեայց Առաքելական Եկեղեցի, Hayasdaneaytz Arakelagan Yegeghetzi) is the world's oldest national church[1][2] and one of the most ancient Christian communities.[3]
The official name of the church is the One Holy Universal Apostolic Orthodox Armenian Church [4]. It is sometimes referred to as the Armenian Apostolic Church, but the latter name is not preferred by the church, as it views the Apostles Bartholomew and Thaddeus as the founders, and St. Gregory the Illuminator as merely the first official head of the church.
From Wikipedia: more info here.

"I was invited by Gagik Amirkhanyan to spend the weekend at the local ski resort of Tsaghkadzor, 60 km outside of Yerevan. This is a nice place, a few hundred meters "above Yerevan, at the base of a 4500 meter mountain. I have been there in September, but never had seen the snow."
In front of the Tsaghkadzor church, originally uploaded by _ML.
Tsaghkadzor Church in the snow, originally uploaded by _ML.
In the mountains, above Yerevan, Armenia. Click on this photo; Michael has posted several mor